Ionis Pharmaceuticals (NASDAQ:IONS) specializes in RNA research to discover new drugs to fight a wide range of diseases. The company's technology employs the use of antisense therapies, which target and destroy pathogenic mRNA, or DNA copies containing instructions for protein production. This highly effective method of disease prevention has proven crucial, especially in the wake of the pandemic, when COVID-19 has become the focus of the entire healthcare industry. In addition, the company has 30 years of experience in the discovery and development of RNA-targeting drugs, which have been used to treat cancer, cardiovascular, neurological, infectious and pulmonary diseases.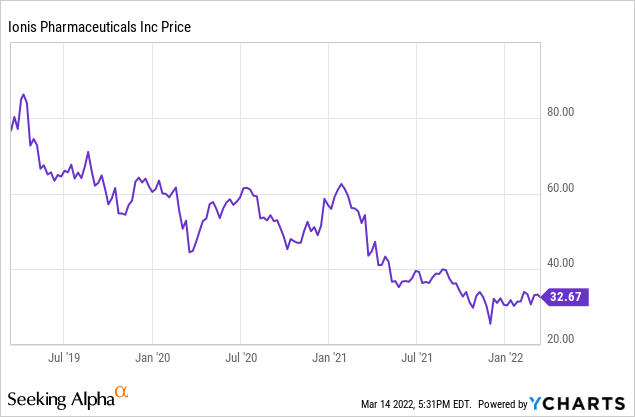 As the company's research highlights the importance of early prevention and effective drug development, Ionis can expect to find a foothold in this growing industry and improve its recent financial numbers. In that case, investors would do well to keep a bullish outlook on the company, based on the recent surge in drug numbers and potential.
Biotech Trends
Biotechnology has made a lot of progress in recent years and the COVID-19 pandemic is further accelerating this growth. As of 2020, when the spread of the virus was increasing, the global biotechnology market size was valued at $752.88 billion. By 2021, the biotechnology sector had surpassed $1 trillion in market value. The industry's expected compound annual growth rate from 2021 to 2028 is currently estimated at 15.83% as companies continue to progress and expand their reach.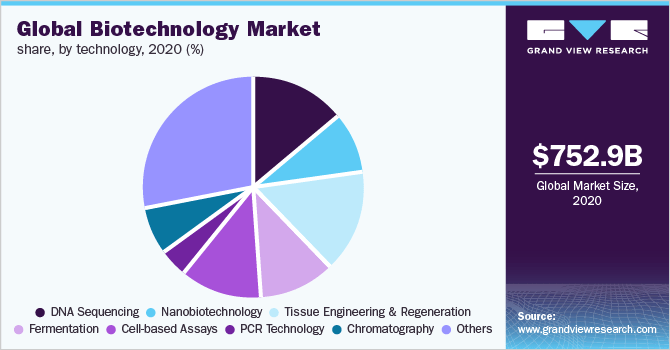 As for 2022, analysts expect market growth to continue to climb, driven primarily by successful vaccination deployments and overall improvement in global pandemic management. However, unless there is another variant outbreak, which no one is, of course, hoping for, the biotech industry is unlikely to see the growth rate it has seen over the past two years and should slow down a bit. Still, the biotech sector is expected to outperform the broader market in 2022. In any case, there is no doubt that the sector will continue to experience impressive growth; it is only a question of knowing how large this margin will be.
Company finance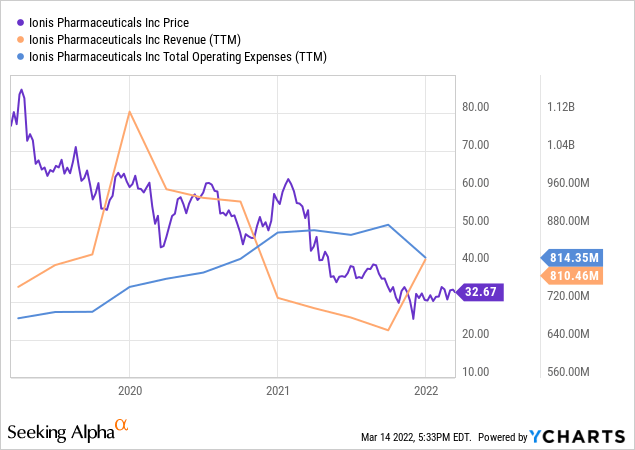 Ionis has seen significant annual growth over the past year, with the company's revenue increasing by nearly ten% from $729.264 million in 2020 to $810 million by the end of 2021. Fourth quarter revenue was significantly higher than reported for the other three quarters of 2021, with the company reporting a jump of 133 million in the third quarter to $440 million in the fourth quarter. This growth can be attributed to payments from multiple partner programs throughout the year. Ionis won $200 million of its new collaboration with AstraZeneca (AZN) to jointly develop and market eplontersen. The company has also earned more than $160 million from Biogen (BIIB) to advance several neurological disease programs. Ionis is advancing a major late-stage pipeline and as a result its non-GAAP operating expenses increased in 2021 compared to 2020. Higher R&D spending was driven by increased number of late-stage studies 3 that the company was conducting, which doubled throughout 2021 from 3 to 6 studies. Additionally, the company recognized $35 million in R&D expenditures in the third quarter of 2021 for the licensing of Bicycle Therapeutics (BCYC) technology. The decline in SG&A expenses primarily reflects operational efficiencies achieved through the integration of Akcea and the restructuring of the company's business operations.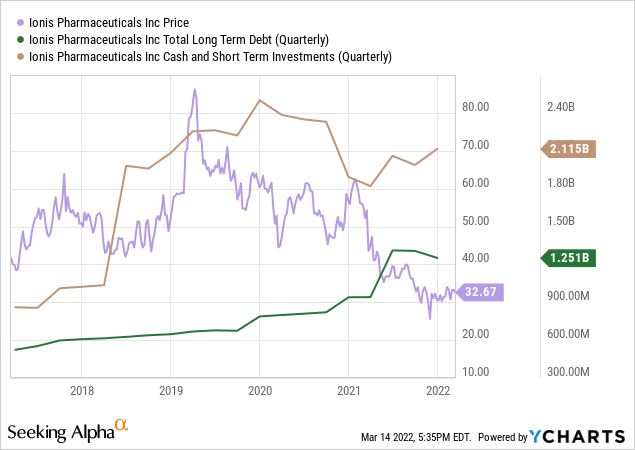 Ionis ended the year with record total debt, at $1.247 billion in December 2021, compared to $839.574 million the previous year. However, given the growth in assets and ongoing transactions, this should not affect the long-term future. The company held cash, cash equivalents and short-term investments of $2.1 billion at year-end, compared to $1.9 billion at December 31, 2020. This will accelerate the investments in 2022 with the aim of stimulating substantial future growth. . For the first time in 2021, Ionis recorded positive EPS, with diluted EPS in the fourth quarter at $1.41, compared to -$0.58 in the previous quarter. It was a huge surprise for earnings, which beat estimates by $1.13 and was only the second quarter to do so, with the second quarter slightly beating estimates by $0.03. This should prove to be an encouraging sign for investors, who are starting to see a recovery in the company's income statements lately. Although the company has been secure all along, recent financial statements have raised some concerns, particularly regarding revenue. While 2020 ended with a total operating profit of -$172.082 million, last year that number dropped to -$30 million, according to reports.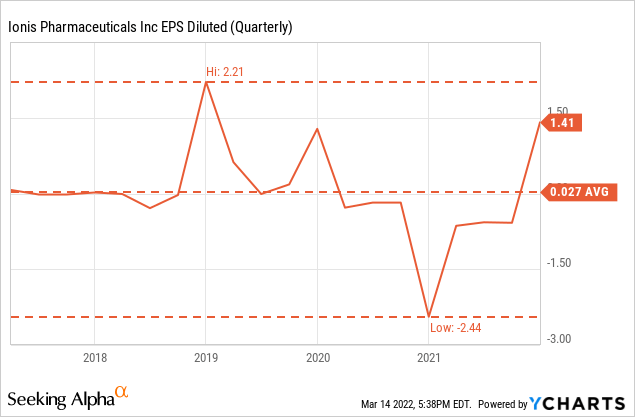 Main takeaways
Ionis saw a 51.58% increase year over year in revenue by the end of 2021, beating their peers in the pharmaceutical preparations industry, which recorded an average increase of 19.9% ​​over the same period. This is even more impressive compared to the healthcare sector, which only recorded a rise of 12.41%. The company will need to better manage its assets and improve its current operating costs, which is why the announcement of its decision to discontinue the Pfizer-led clinical development program (PFE) for vupanorsen, an investigational antisense therapy whose potential was evaluated indications in the reduction of cardiovascular risk and severe hypertriglyceridemia, should be good news. The ability to determine the scientific validity of all operations early on will help the company save money and quickly focus on research that may have more immediate and effective results in providing new treatment to those who need it.
If Ionis continues on this trajectory, its nearly three-year downtrend may finally reverse. In this case, optimistic investors might be wise to aim for a recovery to pre-pandemic prices of around $60 per share, which equates to a nearly 70% increase in valuation in the time ahead. Biotechnology will also continue to see growth across all sectors, and competition should not prove an issue, given the diversification of the sector and the way companies like Ionis can indirectly influence areas such as the pandemic. As for the areas of research where the company is directly involved, their value will continue to appreciate as the results come in and as they continue to find support from government institutions and lucrative partnership deals.